NC Statewide Conference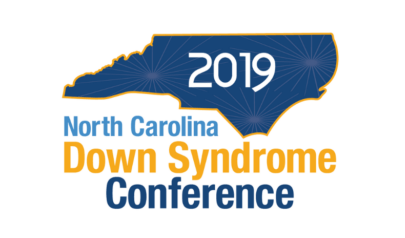 The annual North Carolina Down Syndrome Conference is a one day conference that covers the lifespan of an individual with Down syndrome and is a valuable resource serving all audiences. The conference includes a nationally recognized plenary speaker, resource exhibits, networking lunch, and over a dozen breakout sessions that bring information and resources to families, educators, healthcare providers, and older teens and adults with Down syndrome. The plenary session is interpreted in Spanish and several breakout sessions are presented in Spanish.
Professionals in their field from across North Carolina share their expertise on topics such as: IDEA and IEPs, Guardianship and Alternatives, Special Needs Planning, Benefits and Services, Teaching Math to Students with Down Syndrome, Potty Training, Advocacy, Assistive Technology, Transition to Adulthood, Language and Literacy, Advancements in Research, Co-occurring Diagnoses, Healthcare Guidelines, Puberty, Behavior, Sensory Processing, and more.
The North Carolina Down Syndrome Conference is held annually in November. Planning for this year's conference is underway and sponsorship opportunities are available. For more information on how your organization can partner with NCDSA on another successful conference, contact info@ncdsalliance.org.
La Conferencia sobre Síndrome de Down de Carolina del Norte aborda todos los aspectos de la vida de una persona con síndrome de Down y es un recurso valioso que sirve a todo público. La conferencia incluye un ponente, exposiciones de recursos, almuerzo para creación de redes de contactos y sesiones grupales que brindan información y recursos a familias, educadores, proveedores de atención médica y adolescentes mayores y adultos con síndrome de Down. Se presentarán sesiones en español.