North Carolina Down Syndrome Conference
Saturday, November 16th
On-line registration closes November 10th
Schedule
8:30 – 9:00 Registration/Breakfast
9:00 – 10:30 Keynote
10:30 – 10:45 Break
10:45 – 12:15 Breakout Session 1
12:15 – 1:15 Networking Lunch
Lunch included with registration
1:15 – 2:45 Breakout Session 2
2:45 – 3:00 Break
3:00 – 4:30 Breakout Session 3
8:30 – 3:00 Exhibit Booths
Silver Sponsors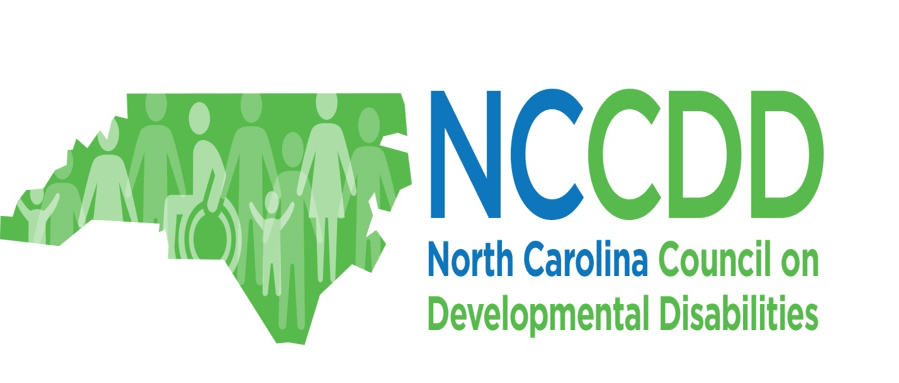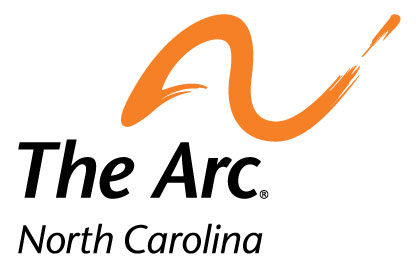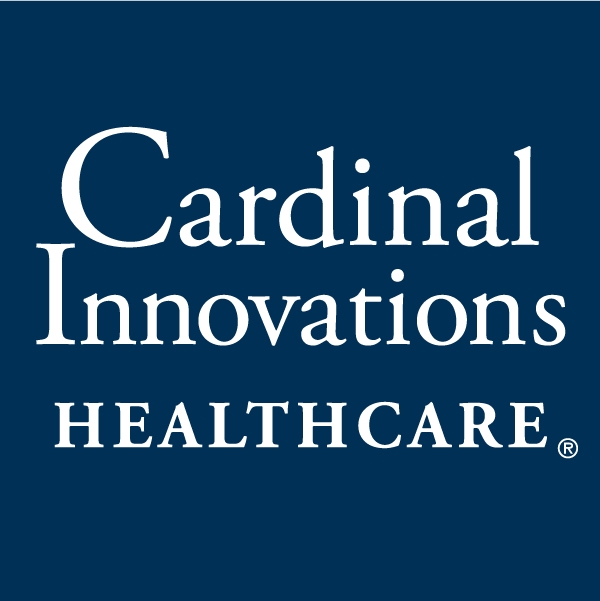 Breakout Session One
Promoting Adaptive Skills, Independence, Self Esteem, and Safety in the Community
Dennis McGuire, Ph.D. will continue sharing his knowledge of over 25 years as co-founder and former Director of Psychosocial Services for the Adult Down Syndrome Center in Chicago, a multidisciplinary clinic serving the health and psychosocial needs of over 5000 teens and adults with Down syndrome. During his breakout session, Dennis will discuss the importance of Promoting Adaptive Skills, Independence, Self Esteem, and Safety in the Community.
In this workshop we will discuss successful strategies for promoting competence and self-esteem. For example, why dreams and fantasies are so important, and how it is possible to promote independence by targeting specific areas of weakness. Finally, we will briefly discuss what some people have mistakenly termed "autistic features" and discuss why "sex education" and social skills are so important, particularly as more and more people are in community settings.

Circles of Support - Benefits and Services
Julie Haskett is the former owner of Woody's Mom, Inc., an agency that provided case management and referrals throughout North Carolina to families of children with complex medical needs. She has connected families to community resources through the Family Support Network of Wake County and Wake County Public Schools. Her son Woody has received Early Intervention services and the Innovations and the CAP-C waivers. She will use her years of experience as a mom and case manager to identify the numerous resources benefiting individuals with Down syndrome.
This session will cover informal and formal resources to help families build a "Circle of Support" from infancy through adulthood. We'll describe how to build a network of family and community members, identify free and low-cost community resources, and explain government-funded programs available to support your child.

Making Inclusive Education Work in Different Settings
Erica Bergmann is a third-year doctoral student in the special education program at the University of North Carolina Greensboro where she also received her M.Ed. in Special Education in 2016. Prior to that she studied at East Tennessee State University earning her B.S. in Early Childhood Development in 2014. Erica's research focus is special education policy. Inclusive education is just one issue addressed by policy and Erica will share strategies for making inclusive education accessible for all students.
Let's chat about inclusive education! This informative and interactive session will cover a bit about the rationale for inclusive education but will mainly focus on strategies utilized for success. Strategies will include: universal design for learning (flexible learning environments to accommodate learning differences), peer supports (a network of people who support students throughout their school and community lives), collaborative teamwork (integral to the success of all students, there are many ways to be a positive collaborative team member), and presumption of competence of all learners (assuming all people are capable, able learners, and we assume the highest potential in every person).

Speech, Language, and Literacy among Students with Down syndrome
Thomas L. Layton, Ph.D. has 40 years as a professor, clinician, and a teacher. He is the Past Chair/Professor, now retired, of the Department of Communication Disorders at North Carolina Central University. ìDr. Tomî will share his expertise and discuss Speech, Language, and Literacy among students with Down syndrome.
This presentation details the relationship between speech and language development and the acquisition of literacy among children with Down syndrome. The specific aim of the presentation is to examine the development of speech, language, and literacy skills in preschool and school aged children. Stages of sound development and language development and the acquisition of phonics and phonological awareness are covered. In addition, the presentation covers the reading comprehension abilities of readers with Down syndrome and on word reading ability, and to investigate how these abilities are associated with reading accuracy, listening comprehension, phonological awareness, and vocabulary. Strategies are modeled extensively throughout the presentation.

Supported Living: The Journey to Independence
Sam Hening's life changed dramatically after he received the NC Innovations Waiver, which allowed him to move from his familyís home in eastern North Carolina, to a supported living arrangement in Raleigh. Sam, his mother Suzanne Hening, and Nicole Keifer, of the Arc NC, will share Samís journey to independent living.
Living independently or semi-independently is a dream that can become a reality for people with intellectual/developmental disabilities– if the right support structure is in place. Through trial and error, and with a consistent circle of support of family and friends and a trusted provider of services, living independently can be a reality. Join Sam Hening – a self-advocate living "interdependently" in Raleigh for a year, Suzanne Hening, and Nicole Kiefer, Regional Director for The Arc of North Carolina. Sam and Suzanne will share their personal experiences and journey and how utilizing Supported Living services has enabled Sam to achieve his dream. Nicole Kiefer will also discuss the many facets and opportunities the Innovations Waiver Supported Living Service provides.

Breakout Session Two
Functional Behavior Assessments and How to Effectively Improve Behavior
Aysha Lonich, BCBA, M.Ed. is a Board Certified Behavior Analyst with a B.A. in Psychology and a M.Ed. in Applied Behavior Analysis. She enjoys helping children and adolescents, who struggle academically or behaviorally, reach their full potential. Aysha will be discussing the basics of Functional Behavior Assessments and how to effectively reduce challenging behaviors.
This presentation will discuss the importance of Functional Behavior Assessments (FBAs) and the components involved. It is important to know how a child will benefit from the assessment and the accompanying Behavior Intervention Plan. Parents and teachers will be given tips on how to determine why a behavior may be occurring and how to proactively reduce challenging behaviors before they happen. In addition, the importance of teaching replacement skills and how to respond to challenging behaviors will be discussed.

What's going to happen when I'm not here? Planning for the future
M. Sean Godwin holds numerous professional qualifications, including the Special Care Planner certificate, as an Investment Advisor Representative at Capitol Financial Solutions. Sean will tap into his nearly 20 years of experience to answer the question ìwhat is going to happen to my child when I am not around?î
The one question that keeps many families up at night is "What's going to happen to my child when I am not around?" If you have sleepless nights, this session is for you. Topics will include: how to leave money to your child without disqualifying him/her from government benefits, the difference between wills, trusts, and special needs trusts, guardianship, what is a letter of intent and why you need one, and the importance of beneficiary designations.

IEPs and Getting to 'Yes': It is Possible
Gerri Smith, MPA, QP, has several academic degrees, but her greatest and most beneficial learning experiences were gained from being the parent of a son with a developmental disability. As the Community Educator and Family Supports Manager for The Arc of North Carolina, she advocates with, and for families and self-advocates. Gerri will bring her years of experience explaining how to get what you want in an IEP.
In this interactive session, I will discuss special education from birth through twenty-one years old. I will explain the special education process, dissect the "alphabet soup" of special education, discuss highlights of the different transition periods, and emphasize the importance of supporting self-advocacy and self-determination. I will provide strategies for ìgetting to yesî throughout the school years as active, effective participants in the special education system. Not only is it possible to ìget to yesî ñ it is mandatory!

Math: Making it accessible and students successful
Kelly Cotter is a special educator who holds a M.S. in Teaching Students with Significant Disabilities and a B.S. in Childhood and Special Education. She is an active member of a non-profit organization that travels globally to train teachers in evidence-based practices for students with disabilities. Kelly enjoys creating and using adapted tasks/modified materials to help meet students where they are when learning academic content. She will share her skills on how to make math accessible and students successful.
Come learn more about how to make math accessible and students with Down syndrome successful in this session. We will explore North Carolinaís elementary education math standards (standard course of study and extended content). We will cover important foundational skills, the skills and behaviors that serve as a foundation for later learning. Adapting tasks to create opportunities for learning will also be discussed and explored.

Advances in Down Syndrome Research: Hope for a Better Future
James A. Hendrix, Ph.D. is the Chief Scientific Officer for LuMind IDSC Foundation where he directs scientific initiatives. Jim helped establish the nationwide Down Syndrome Clinical Trial Network (DS-CTN) and its first clinical trial, the Longitudinal Investigation for Enhancing Down Syndrome Research (LIFE-DSR) Study on Alzheimer's disease. Jim will provide an update on advances in research and will share the reasons and resources for families to rally behind Down syndrome research and the hope for a better future.
Momentum around research for Down syndrome has grown dramatically in recent years. The NIH, the pharmaceutical industry, researchers and clinicians, research-focused foundations, and families are increasingly rallying behind research to spur new treatment options for our loved ones with Down syndrome. There are many novel, promising activities in Alzheimer's disease, sleep apnea, autoimmune conditions, and more. We are entering a time where families and affiliates are adding research to their most important topics along with education, early intervention, inclusion, and advocacy. This session will provide an update on research advances, including work supported by the LuMind IDSC Foundation. We will also share reasons and resources for families to rally behind Down syndrome research.

Breakout Session Three
The Dos and Don'ts Potty Training
Rose Reif, MS, LPCA, CRC, BC-TMH is in private practice at Reif Counseling Services where she helps individuals with disabilities and special needs parents cope with anxiety, depression, and just about anything else. Rose will bring her 20 years of experience and guide attendees through the perils of potty training.
Getting ready to potty train your child with Down syndrome and want to know what to expect? Or maybe you've already begun toilet training your child but feel like you're getting nowhere. It doesn't matter your how old your child is or where you are in the potty training process. If you have questions and want to help your child reach this important milestone (and not lose your sanity in the process), then this workshop is for you.

Guardianship and Alternatives: What you need to know
Larry Rocamora is a Fellow of the American College of Trust and Estate Counsel and a member of the Special Needs Alliance. He has spent thirty years as an attorney assisting families and caregivers in planning for children and adults with special needs. Larry will share what you need to know about guardianship and the alternatives to guardianship.
The 18th birthday can be a joyous occasion but may also cause stress on the parents or caregivers of individuals with disabilities. Parents want options to "protect" their child when they reach the age of majority. This session will explore the types of Guardianship, alternatives to Guardianship, the Guardianship procedure, the rights of people under Guardianship, the issues to consider in evaluating options, and trends in Guardianship.

Advocacy: Making Your Voice Heard
Julia Adams-Scheurich, CEO of Oak City Government Relations, is ranked as one of the most influential lobbyists in North Carolina by the nonpartisan North Carolina Center for Public Policy Research. Over the past ten years, she has promoted policy issues on education, health care, housing, social justice policy for people with disabilities, ethics reform, and voting rights. Join Julia as she presents on how to make your voice and your story heard at the North Carolina General Assembly.
Advocacy in policymaking is important! Your story and your experience is the force behind positive change in North Carolina. NC healthcare and supports for people with intellectual and developmental disabilities are going through a major change. We need you to be part of the process. Join Julia Adams-Scheurich as she presents on how to make your voice and story heard at the North Carolina General Assembly.

Assistive Technology: The Importance of a Collaborative Partnership to Maximize Success
Tonja Recktenwald M. ED., CCC-SLP, has been the Assistive Technology Lead for Durham Public Schools Assistive Technology Team for the past five years, in addition to having been a member of the AT team for 15 years. Prior to that, Tonja worked as a speech therapist in public preschool and elementary schools in Durham and Wake counties. However, it is her interest in communication disorders that has her focused on assistive technology and the use of augmentative communication devices. Tonja will dispel the myth that assistive technology is all high-tech while discussing and demonstrating many of the tools available to aid individuals with Down syndrome.
This session will define and describe assistive technology and provide an overview of the variety of types of assistive technology. We will focus on tools for communication, reading, and writing. We will also discuss the importance of the partnership between families, schools, outside agencies, and private therapists in order to maximize success of individuals with Down syndrome and to improve important life skills.

Tweens and Teens: Puberty, Hormones, and Hygiene
Margaret DeRamus, MS, CCC-SLP, is a licensed speech language pathologist at the UNC Carolina Institute for Developmental Disabilities (CIDD) and clinical instructor in the UNC Department of Psychiatry, working with individuals with intellectual and developmental disabilities for almost 20 years. For the past few years, she has co-facilitated the "Let's Talk: Sexuality Relationship Education" group for teens with developmental disabilities and their caregivers. Margaret will share her knowledge and experience and cover some of the pressing issues for tweens and teens.
Sexuality and relationship education is more than teaching about sexual activity. It should be an ongoing process starting early and encompassing basic body awareness, health information, communication skills, decision making, and social skills. However, discussing sexuality with children (and adult children!) is challenging for many parents and caregivers. To overcome this barrier and gain comfort and confidence in addressing uncomfortable topics, this session will provide parents and caregivers support and resources to help them begin to talk to their tweens and teens about sexual development and health. Specific topics addressed in this session will include how bodies change during puberty, how hormones affect one both physically and emotionally, and the importance of hygiene.