NC Statewide Conference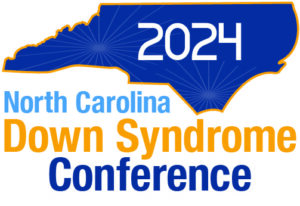 Saturday, April 27, 2024
Alamance Community College
1247 Jimmie Kerr Rd
Graham, NC 27253
Conveniently located off I/40 & I/85
Registration opens in January
The North Carolina Down Syndrome Alliance (NCDSA) is proud to host the North Carolina Down Syndrome Conference. Held annually in the spring, the statewide conference brings together nationally and regionally recognized experts in their fields. Conference sessions cover diverse topics relevant across the lifespan of individuals with Down syndrome. Everyone who supports a person with Down syndrome and other intellectual disabilities is encouraged to attend.
Keynote address
Breakout sessions
Self-advocate track (age 16 and older) A full day of programming, skills building, and Karaoke
Specific sessions presented in Spanish
Networking opportunities
Exhibits and resources
Breakfast and catered lunch
Keynote Session:
Addressing Bias in Healthcare for People with Down Syndrome

Presented by:
Brian Chicoine, MD
Medical Director, Advocate Medical Group Adult Down Syndrome Center
Faculty, Family Medicine Residency, Advocate Lutheran General Hospital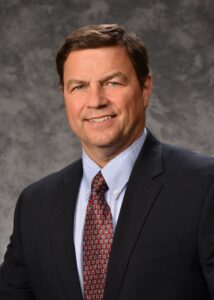 Progress has been made in reducing bias against people with Down syndrome. However, significant bias persists in health care as evidenced by the experiences of many people with intellectual disabilities during the COVID-19 pandemic. In this session, Brian Chicoine, MD, will describe bias in health care, define ableism, share clinical examples, and facilitate a discussion of strategies to address bias in health care and the role individuals with Down syndrome and their families can play in the process.
Brian Chicoine, MD, is the medical director of the Advocate Medical Group Adult Down Syndrome Center in Park Ridge, Illinois. He is on the faculty of the Family Medicine residency at Advocate Lutheran General Hospital. He received his medical degree from Loyola University of Chicago Stritch School of Medicine and completed his family medicine residency at Lutheran General Hospital. In 1992, Dr. Chicoine co-founded the Adult Down Syndrome Center, which has served and documented the health and psychosocial needs of over 6,000 adolescents and adults with Down syndrome since its inception. Dr. Chicoine has provided medical care for adults with intellectual disabilities for over 30 years and has presented and written extensively on caring for adults with Down syndrome. 
Conference Funding
There are several resources to assist with the cost of attending the North Carolina Down Syndrome Conference.
North Carolina Council on Developmental Disabilities (NCCDD) Jean Wolff-Rossi Fund for Participant Involvement Fund – Rossi Funds are available to reimburse individuals for are variety of conference expenses.
NCCDD Rossi Fund
First in Families North Carolina (FIFNC) – Families or the individual must live in a county served by the FIF Chapter and must meet financial eligibility requirements. Contact your local FIF Chapter.
FIFNC Get Help
NC Innovations Waiver recipient family members may apply for Natural Support Education funding through their Local Management Entity/Managed Care Organization (LME/MCO).
Locate your LME/MCO
Thank You To Our 2023 Gold Sponsors:

What attendees said about previous conferences?
As a retired educator, who has a daughter with Down syndrome, I've been to my share of conferences over the years. I can honestly say this is one of the best I have ever been Involved in. The speakers are excellent, very plain spoken, honest, and had great visuals. The information is very useful. And I am so thankful to finally see conferences that offer sessions on young adults/adults with Down syndrome, not just young children. After all, all of our children are going to age!
Thanks for planning and organizing this conference in these unprecedented times. It was great to listen to all the speakers about different topics. Thanks again for making this possible!
I look forward to this conference every year. Lots of great information, resources & presenters are very knowledgeable. Thank you to all who work hard to put this together.
I'm glad we have this resource. Thank you.