NC Statewide Conference
Held annually in the fall, the North Carolina Down Syndrome Conference:
Offers plenary and breakout sessions addressing issues covering the lifespan of individuals with Down syndrome
Typically includes topics such as behavior, communication, future planning, education, healthcare, advocacy, and more
Includes nationally and locally recognized experts in their fields presenting up to date information and resources
Is for everyone who supports a person with Down syndrome and other intellectual disabilities
Highlights from 2020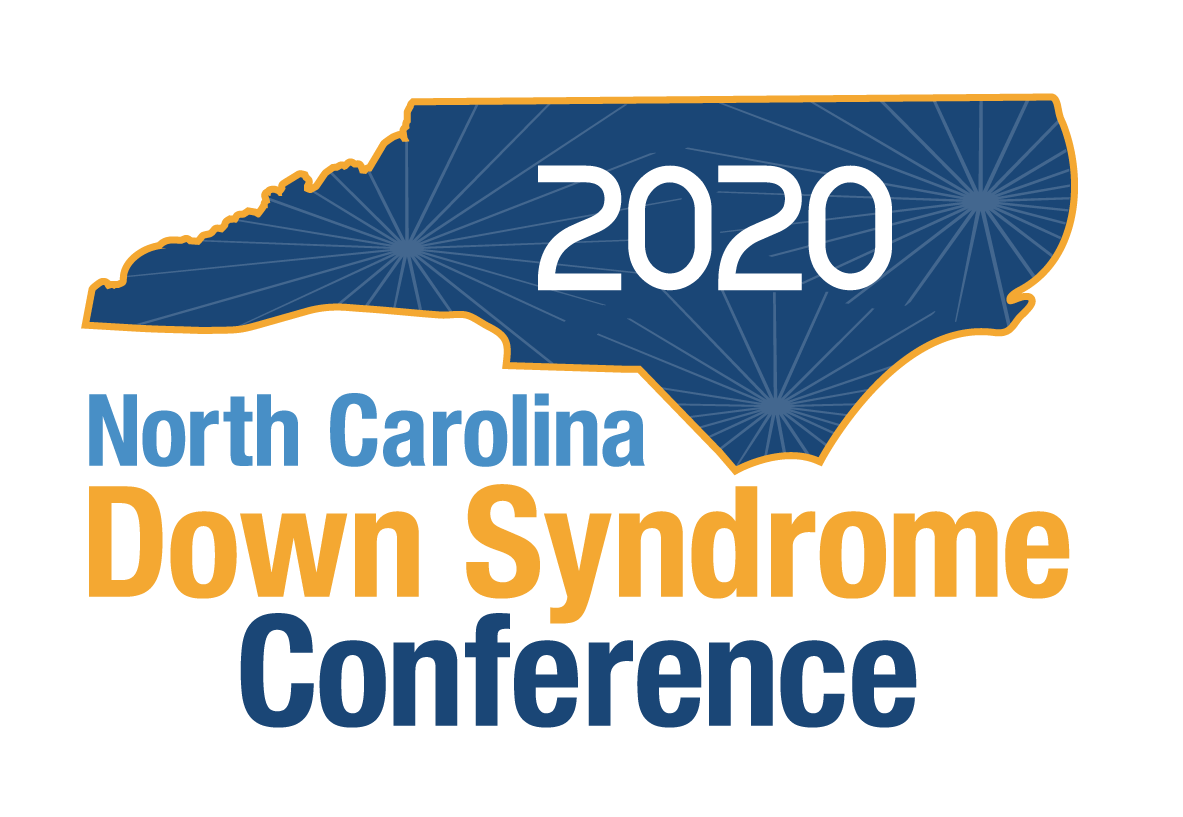 Featured David Stein, Psy.D.
Author of the popular book Supporting Positive Behavior in Children and Teens with Down Syndrome
What did attendees say about David Stein, Psy.D.?
Excellent topic and speaker. This book is the number one book about Down syndrome that I see shared in Down syndrome circles, so I was very excited to have him present to us. He did not disappoint!
It was a great session, much-needed session during this pandemic to support positive behavior.
Excellent all around, thank you Dr. Stein and NCDSA!
Breakout sessions included:
Terri Couwenhoven, M.S.
Top 5 Issues and Concerns During Puberty

Catherine Whitcher, M. Ed.
Get Your IEP Back on Track, It's Possible!

Katie Frank, PhD, OTR/L
Is it Sensory or Behavior…
and can I change it?
What did attendees say about the conference?
As a retired educator, who has a daughter with Down syndrome, I've been to my share of conferences over the years. I can honestly say this is one of the best I have ever been Involved in. The speakers are excellent, very plain spoken, honest, and had great visuals. The information is very useful. And I am so thankful to finally see conferences that offer sessions on young adults/adults with Down syndrome, not just young children. After all, all of our children are going to age!
Thanks for planning and organizing this conference in these unprecedented times. It was great to listen to all the speakers about different topics. Thanks again for making this possible!
I look forward to this conference every year. Lots of great information, resources & presenters are very knowledgeable. Thank you to all who work hard to put this together.
I'm glad we have this resource. Thank you.
| | |
| --- | --- |
| Presenting Sponsor | Gold Sponsors |