NC Statewide Conference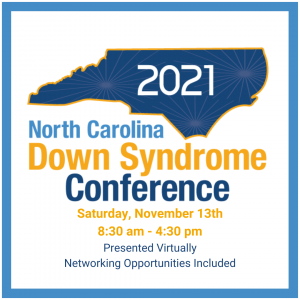 2021 NC Down Syndrome Conference Schedule
Offers plenary and breakout sessions addressing issues covering the lifespan of individuals with Down syndrome
Includes topics such as behavior, communication, future planning, education, healthcare, advocacy, and more
Includes nationally and locally recognized experts in their fields presenting up to date information and resources
Is for everyone who supports a person with Down syndrome and other intellectual disabilities
Plenary Speakers for 2021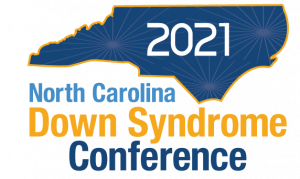 Features Dr. Brian Chicoine and Katie Frank, PhD, OTR/L
"The Groove in Individuals with Down Syndrome"
The groove is a common characteristic seen in individuals with Down syndrome of all ages. The groove is a preference for sameness, repetition, or routine. Drs. Chicoine and Frank will describe advantages and disadvantages of the groove, strategies to address problematic grooves, and methods to establish new grooves.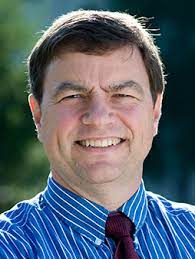 Brian Chicoine, MD
Dr. Chicoine is the Medical Director and Co-Founder of the Adult Down Syndrome Center, which has served and documented the health and psychosocial needs of over 6000 adolescents and adults with Down syndrome since its inception in 1992. He is on the faculty of Family Medicine at Advocate Lutheran General Hospital.  Dr. Chicoine graduated from Loyola University Stritch School of Medicine and completed his Family Medicine residency at Lutheran General Hospital. Dr. Chicoine has provided medical care for adults with intellectual disabilities for over 30 years and has presented and written extensively on caring for adults with Down syndrome.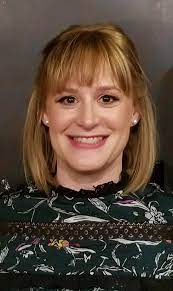 Katie Frank, PhD, OTR/L
Dr. Frank has worked as an occupational therapist at the Adult Down Syndrome Center since 2016 and in the field of occupational therapy since 2001. She earned her undergraduate degree in occupational therapy from Saint Louis University and her master's degree from University of Indianapolis. She earned her PhD in Disability Studies from the University of Illinois at Chicago. Dr. Frank's experience includes treatment and evaluation as well as conducting trainings and leading groups. In addition, she presents locally and nationally, does research, and shares her work in peer-reviewed journals.
Breakout sessions include:
James Hendrix, Ph.D
Alzheimer's and Dementia

Terry Katz, Ph.D
Ditching the Diapers

Katie Frank, PhD, OTR/L
Is it Sensory or Behavior…
and can I change it?
What did attendees say about the 2020 conference?
As a retired educator, who has a daughter with Down syndrome, I've been to my share of conferences over the years. I can honestly say this is one of the best I have ever been Involved in. The speakers are excellent, very plain spoken, honest, and had great visuals. The information is very useful. And I am so thankful to finally see conferences that offer sessions on young adults/adults with Down syndrome, not just young children. After all, all of our children are going to age!
Thanks for planning and organizing this conference in these unprecedented times. It was great to listen to all the speakers about different topics. Thanks again for making this possible!
I look forward to this conference every year. Lots of great information, resources & presenters are very knowledgeable. Thank you to all who work hard to put this together.
I'm glad we have this resource. Thank you.
| | |
| --- | --- |
| Silver Sponsor | Bronze Sponsors |