WDSD World Down Syndrome Day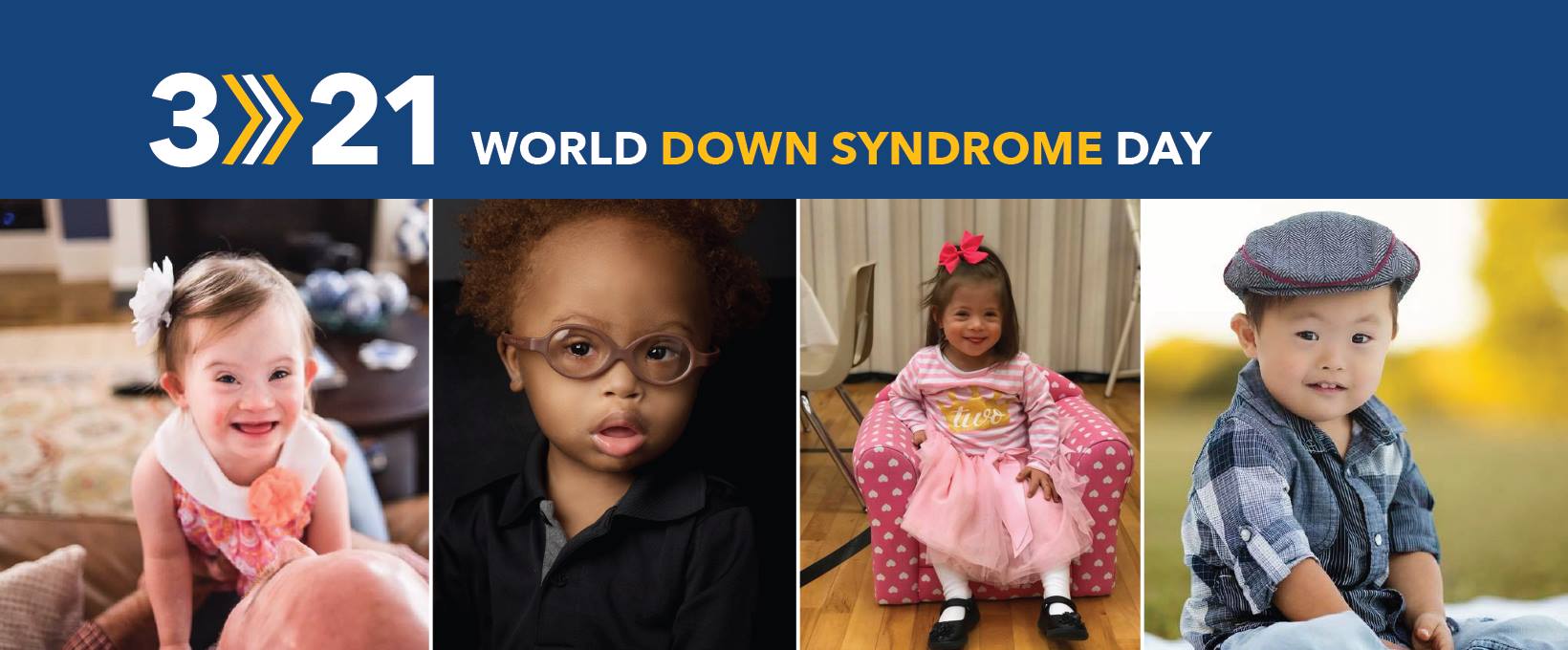 What is World Down Syndrome Day?
World Down Syndrome Day (WDSD), 21 March, is a global awareness day which has been officially observed by the United Nations since 2012.
Why 21 March?
The date for WDSD being the 21st day of the 3rd month, was selected to signify the uniqueness of the triplication (trisomy) of the 21st chromosome which causes Down syndrome.
Reproduced from WORLD DOWN SYNDROME DAY website (www.worlddownsyndromeday.org)
How will you Celebrate World Down Syndrome Day???
---
NCDS's World Down Syndrome Day | Medical Outreach Project
Help the Triangle Down Syndrome Network (NCDS) deliver medical outreach packets to healthcare professionals! As part of our World Down Syndrome Day celebration, NCDS will deliver medical outreach packets to healthcare providers. The packets will include a new #nolimits awareness t-shirt and information about celebrating World Down Syndrome Day. The packets will also include brochures for new and expectant families, handouts on best practices for diagnosis delivery, and healthcare guidelines for children with Down syndrome.
You can participate in two ways:
You can add medical providers' information to our outreach list. Medical providers include anyone who may be in the position to deliver a diagnosis or provide care to an individual with Down syndrome.
You can deliver the medical outreach packets to providers in your area. Packets will be available for pick up beginning March 14th.
Want to include medical providers' information?
Want to help deliver packets?
Fill out this form and we will be in touch!
CLICK HERE TO FILL OUT FORM
For more information email the NCDS Family Support Specialist Mahala Turner at  mahala@NCDS.org or call 984-200-1193.
---
Rock Your Socks in Honor of WDSD
Why rock your socks on World Down Syndrome Day?
Since the chromosomes look like socks when viewed on a karyotype, you can "rock your socks" by wearing crazy, colorful, zany socks on 3/21 to support and create awareness. Make someone ask you about your socks so that you can tell them all about WDSD!
---
DRESS DOWN FOR DOWN SYNDROME
Your business or child's school can get involved by hosting a "Dress Down" day on WDSD 2019 or in the month of October, where the participant makes a donation to NCDS to be able to dress down with jeans, crazy socks, a hat, pajamas, whatever creative thing they come up with! Check with your work or school today to see if they would like to participate in this fun Down Syndrome Awareness Event.
NCDS will provide small posters and Dress Down stickers upon request.
---
Random Acts of Kindness
Join the National Down Syndrome Congress and six other national Down syndrome organizations in promoting "Random Acts of Kindness" on WDSD. You and others are welcomed to participate in spreading joy and raising awareness. Random acts of kindness do not have to be time consuming or labor intensive. They can be done any where and by anyone and they leave a lasting impact. It is very easy!
You can wear a t-shirt, a button, or a sticker that says something about Down syndrome.
You can choose an act of kindness, some examples are:

Leave an umbrella on a bus stop that doesn't a have cover
Leave bubbles on a park bench
Leave popcorn/candy in a Ziploc at a Red Box
Give your UPS man a cookie
Leave blue and yellow Gatorade at the Skate-park
Leave blue and yellow Frisbees at the Dog Park
Leave a diaper, wipes, and a note "You're doing GREAT MOM!" in a diaper changing station in a restaurant
Leave treats for both your garbage workers and our postal carrier
Give a bag of candy to the fast food worker through the window
Give a Starbucks gift card to a stranger
Leave a $5 gas card + pack of gum on a gas pump
Leave a pack of nice pens for a server at a restaurant
Send a dessert over to another table anonymously at a restaurant
Leave a coloring book & crayons on the bus
Leave a movie gift card in the back of a book at the library with a note that says "Now go see the movie!"
Leave money in/taped to a vending machine at the hospital
Leave sunglasses, gum, and trail mix on a windshield in the hospital employee parking lot for an 'after work snack'
Leave a $5 grocery gift card taped to a shopping cart

Print a WDSD postcard and give it out or place it with your Random Act. Postcards are available at the NCDS office.
Post a photo of you or your act of kindness and use the hashtag #WDSD19.