Covid-19 and Down Syndrome #T21COVID

NCDSA Brings You the Resources on COVID-19 and Down Syndrome in North Carolina
During these unprecedented and challenging times, NCDSA staff continue to work to provide people with Down syndrome and their families valuable resources to get through this crisis. Maintaining your wellbeing, while working (or not working) from home and caring for your family, is not easy. Information is changing rapidly and resources are overwhelming. The following list contains information to help you weather the storm. Please do not hesitate to contact NCDSA at info@ncdsalliance.org. We will get through this together as we are #StrongerTogether.
Disability/Parent/Guardian Rights please review the following information. Print documents and take with you should medical care or hospitalization be necessary.
Care Rationing Plans – BULLETIN: Civil Rights, HIPAA, and the Coronavirus Disease 2019 (COVID-19) states: The Office for Civil Rights enforces Section 1557 of the Affordable Care Act and Section 504 of the Rehabilitation Act which prohibit discrimination on the basis of disability in HHS funded health programs or activities. These laws, like other civil rights statutes OCR enforces, remain in effect. As such, persons with disabilities should not be denied medical care on the basis of stereotypes, assessments of quality of life, or judgments about a person's relative "worth" based on the presence or absence of disabilities. Decisions by covered entities concerning whether an individual is a candidate for treatment should be based on an individualized assessment of the patient based on the best available objective medical evidence.
Hospital Visitation Policies- has been updated  to reduce the transmission of COVID-19. In doing so, many hospitals are enforcing zero visitation policies. Parents and caregivers of both minors and adults with Down syndrome and other disabilities are excluded from these policies. However, parents and caregivers are still being turned away. The Arc of North Carolina has created a document that interprets and explains the rights of people with disabilities, so they are not discriminated against under federal civil rights laws.
Memo to Hospital and Medical Personnel
Caregivers in Hospitals: Medical Care during COVID-19
Safeguard Against Disability Discrimination During COVID-19
Patient Summary for Person with Developmental Disability
Down Syndrome and Covid-19 Vaccines
NCDSA takes action and teams up with National Organizations to promote priority vaccines for people with Down syndrome. Check out this news story.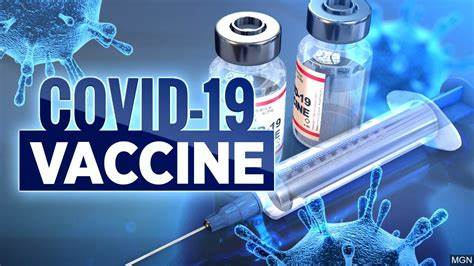 Intellectual and Developmental Disability COVID-19 Vaccination Position Statement by the Down Syndrome Medical Interest Group – USA
Updated March 1, 2021:
COVID-19 & Down Syndrome Resource
Recurso sobre COVID-19 y Síndrome de Down
Centers for Disease Control and NC Dept. of Health and Human Services
NC Department of Health and Human Services COVID-19