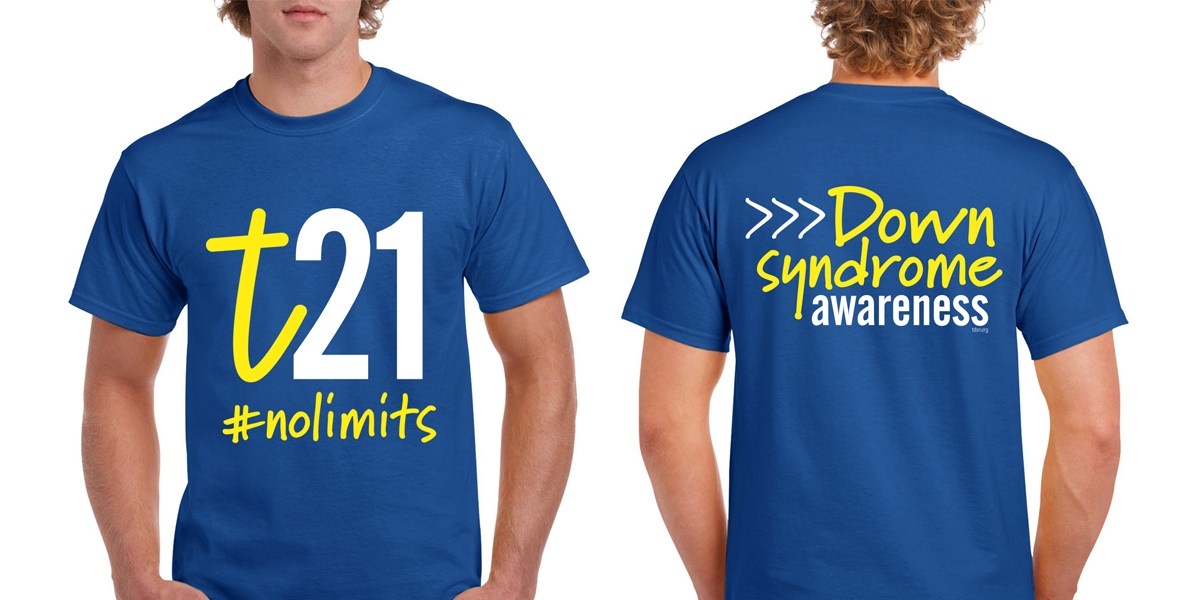 Get a FREE t21  T-shirt to raise awareness for Down syndrome.
The majority of NCDSA funding comes from individual donations received throughout the year and during Buddy Walk season. NCDSA has a broad audience of supporters who lessen the fundraising burden on the families of individuals with Down syndrome who rely on NCDSA.
There are two ways to get a FREE t21 Down syndrome awareness t-shirt:
Peer to peer fundraising
P2P fundraising is when supporters of NCDSA ask their network of friends and family to make a contribution to NCDSA, allowing individuals to raise money on behalf of a NCDSA via online fundraising pages. This method enables people to use their social networks to maximize the impact of their fundraising. Online fundraising is easy to set up and you can personalize your appeal and ask your network to share on social media. Set up a Facebook fundraising page by April 30th and you will receive a free t21 Down syndrome awareness t-shirt!
Join the T-21 Club
Recurring donations are easy for donors to set up and assures your ongoing contributions directly benefit NCDSA. Recurring donations help NCDSA with budgeting and planning throughout the year. Join the t21 Club by setting up a recurring donation of $21 or more by April 30th and receive a free t21 Down syndrome awareness t-shirt!