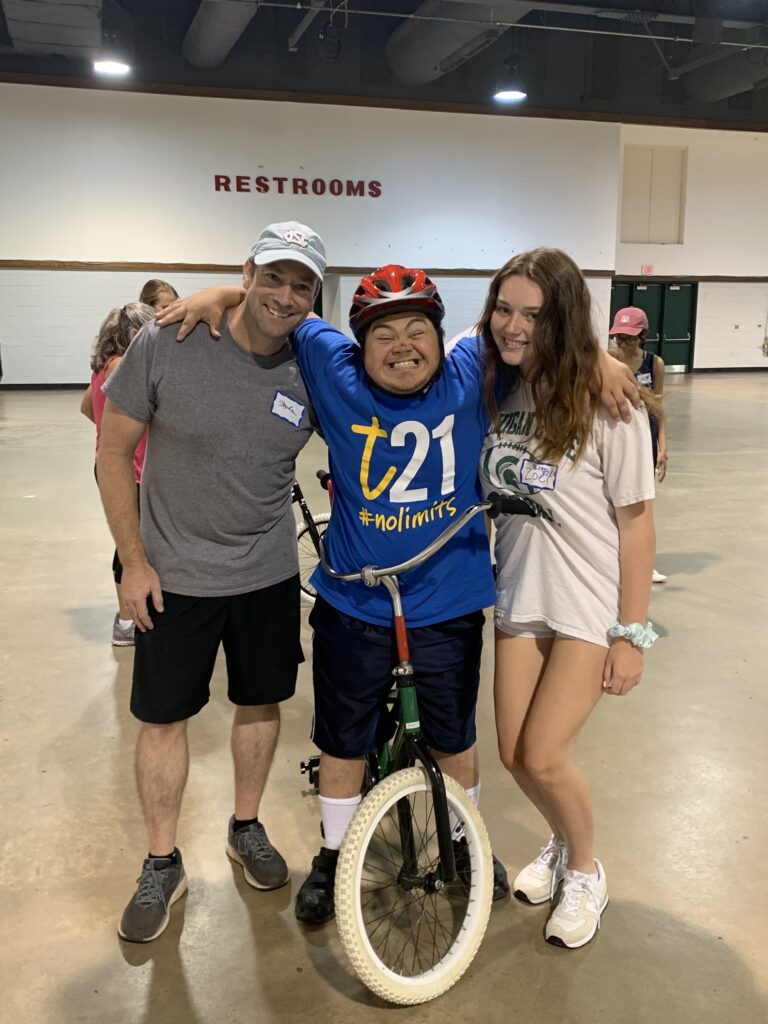 Triangle Down Syndrome Network is excited to acknowledge Javier Toro for his awesome work in the Down syndrome community, including his volunteer work with our organization! At 14 years old, Javier is the middle child of three who just began 9th grade at Cary High school. He is sandwiched between his older brother, Pepito, and younger sister Mia, who has Down syndrome. In his free time, he plays baseball for the town of Cary and also volunteers in the Pals Program at Gigi's playhouse. At Reedy Creek Middle School he was a Peer helper in the Special Education Classroom.
He is an assistant coach for AWP Soccer for children with Special Needs, a pilot program that will begin soon. Javier's hope and desires are to grow this program and to see it expand. He wants everyone to have the opportunity to play sports with their peers. In addition, he is looking forward to get the Unify Club at Cary High up and running again so that he can be part a wonderful program that helps connect all levels and abilities.
Javier wanted to participate in Triangle Down Syndrome Network's iCan Bike camp because he enjoys helping others conquer their fears, reaching goals, and he doesn't give up. It was truly rewarding time for Javier and looks forward to volunteering in the future. He believes in others and in their abilities. Thank you Javier Toro for being a young leader and role model for so many others! Keep up the excellent work.